There aren't many new musicians who can harness the elemental rock'n'roll soul of both Ike and Tina and Jimi and Janis. Alice Gold though, comes bloody close, a powerful pull of both masculine and feminine laced together with straight out Patti Smith punk spirit and a keen pop ear. Gold by name and gold by nature, there's an immense warmth in Alice's sound and lyrics.
Alice's debut album, 'Seven Rainbows', is made up of dense, complex atmospherics and an effortless melodic sophistication, it was completed in just 22 short days with no money from any record label. Even so, the quality in the songs was and is obvious, so much so that labels were queuing up for the rights to release it. A deal with Fiction Records allowed Alice to put together the live band she had always dreamed of: far from session musician blandness, the noise they make is a reflection of the records Alice has always loved: Led Zeppelin, Neil Young and Jefferson Airplane; classic songwriting, energetic and rough-around-the-edges. "I definitely write pop songs," Alice says. "But I'm inspired just as much by leftfield stuff, rock and roll and psychedelia. Basically, I love Janis Joplin but I've got a crush on Alicia Keys."
An important part of the Alice Gold sound comes in the shape of producer Dan Carey. This is a man whose recording credits speak for themselves, featuring as they do everyone from Franz Ferdinand to Hot Chip to La Roux to Lily Allen to Kylie (with whom he co-wrote 'Slow'). "We just clicked," Alice says. "I basically hounded Dan for six months to make room in his diary and told him he had to pay for it all too 'cos I was broke. But he did it. I played the stripped down tracks to Dan in his studio and explained the mad band in my head. He came up with these killer bass lines and the sound I was looking for began."
It's true that there's nothing laborious about the stunning 'Seven Rainbows', which kicks off with 'Seasons Change'. Alice calls it "the mothership for the album", a gorgeous track which grows and grows, setting the scene for the controlled explosion of genres which follows.
Inspired by a rare Noëlle Cordier 7" which Alice picked up in a Parisian flea market, 'Runaway Love' is a 1960s style gem with a hard edge. An album highlight, it perfectly fuses Alice's new wave inspirations with her brilliant way with a melody.
Featuring a blistering bass line, the funk shuffle of 'And You'll Be There' pits lyrics full of hope against a grief-ridden backdrop. A positive lyricist she might be, but there's more than a bit of darkness in Alice's songs too. The stripped back, beat-focused 'Cry Cry Cry' is a case in point – a song about having a good old blub that sounds like a shot full of summer sunshine.
Written after a heady weekend at Camp Bestival in an attempt to explain "that feeling where you just don't want the party to end", 'Conversations of Love' stacks intricate Jimi Hendrix and Sly Stone grooves against each other, while 'Fairweather Friend' carries on the album's slick psychedelic stylings.
The thunderous 'How Long Have These Streets Been Empty' is Alice's darkest track. "Each song can hold a different amount of weight, and that song, you can play it as heavy as you want and it will take it".
Alice Gold's journey has been dedicated to music from day one. Her desire for adventure and for living life to the full led her to buy a one-way ticket to the America, won a 1978 Winnebago in a poker game and spent the next six months weaving across the US alone. Of course, lots of people fantasize about the notion of a Stateside road trip, but Alice Gold actually did it.
This is typical of Alice's lust for life, for taking in experiences and letting it feed into the one thing that matters to her: music. One time she could be found lodging for free in a Luxembourg castle in exchange for English lessons, recording late at night ("Until I got fired for having wine and joints in my room"); another she took up residence on a boat in London, as a cheap way of avoiding the nine-to-five grind. But through all of this randomness, the focus was always there. "I've always known what I was meant to be doing," she stresses. It's hard not to believe her.
http://www.alicegold.com/
http://www.www.facebook.com/alicegoldmusic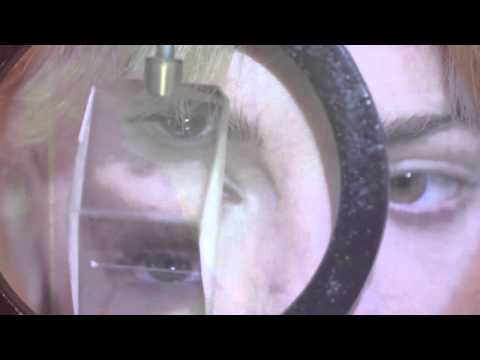 Buy tickets for this event