Tinkering with a winning formula can be a dangerous tactic, but after two critically lauded albums and three years of touring, The Miserable Rich decided that their third album warranted a different approach. So they holed themselves up in a stately home in Norfolk to write and record, bringing in a recording engineer and a drummer. Blickling Hall, the haunted ancestral home of the Boleyn family, provided the setting, and they spent a dark, bitter month isolated from the outside world, putting together the new tracks. Miss You In The Days adds drums, electric guitar and piano to the band's more recognisable core of violin, cello and double bass, achieving the desired heavier, more rhythmic sound (yes, you can dance to The Miserable Rich!), and the lyrically the songs play with themes of sex, death and possession. The resultant album was unveiled at Halloween 2011 to immediate critical acclaim at home, in Europe and across the internet, making several critics' top tens of the year.
The Miserable Rich's story began in Brighton in 2007 when Will Calderbank (cello), Mike Siddell (violin) and James de Malplaquet (vocals) met while playing in the much-loved alt-folk band Shoreline. James had a collection of songs of his own, and he, Will and Mike set about revisiting some of those songs using cello and violin to play all the lead parts, much like a baroque chamber ensemble. Inspiration came from an afternoon listening Colin Blunstone's 1970 classic Say You Don't Mind and Kronos Quartet's Kraftwerk covers album. Over the summer months of 2007 (mostly in James's flat in Hove) they put together a debut album with a little help from their friends, now more widely known as The Willkommen Collective (Shoreline, The Leisure Society, Sons of Noel and Adrian). The band's lineup was completed when Rhys Lovell (double bass) and Ricky Pritchard (guitar/piano) joined.
That first album, Twelve Ways to Count, was described as 'heartbreakingly beautiful' by NME and was 6Music Album of The Day in November 2008. First single, Boat Song, was iTunes Single Of The Week, and has become a long-term favourite of Marc Riley and Guy Garvey on 6Music. Sophomore album, Of Flight & Fury, saw the band extend their reach, with sessions on Radio 4′s Loose Ends and Mark Lamarr's Radio 2 show, God's Own Jukebox. Two videos were filmed with Wasp Video, leading to the band being invited to score the short film The Girl Is Mime for the 48hr Film Project. The film stars Martin Freeman (The Office, Sherlock); it won the top awards in the International 48hr Film Project competition and was shown at the 2011 Cannes Film Festival and at the prestigious LA shorts Festival.
'Like Beirut hosting a Wuthering Heights theme Halloween party, it's a record that grows goose-bumps in the night' – Mark Beaumont, BBC Online
'TMR produce consistently beautiful, haunting music, and with this third album they've produced something of a masterpiece – sounds like the house band for Mary Shelley's hen night' – The Word
Support comes from Arthur Rigby & the Baskervylles. Arthur Rigby & the Baskervylles are an eight-piece orchestral pop band based in Leeds. The sound the band creates is a genuinely beautiful mixing pot of lush orchestrations, poetic lyrics, romantic melodies and powerful energy. Arthur Rigby have become firm favourites of BBC 6Music's Tom Robinson, who regularly features the band on his show. Towards the end of 2010 the band released the single White Houses, having worked with Whiskas (formerly of ¡Forward, Russia! and Dance to the Radio label) to produce it. They follow up with the Tales From Pegasus Wood EP on 4 April 2012.
Also Supporting is Stephen Langstaff, know for his work with 90′s band Space he returns with a spellbinding acoustic set.
'The voice of an angel with the power of a Tsunami" (glasswerk.co.uk)
"This is spirited and rescuing music full of cherish and intimacy" (Nerve magazine)
"It's rare to a see a musician standing on a large stage with no backing musicians that can dominate an area so much." (Liverpool Student Media)
"Through uplifting numbers such as Smile to the reggae tinged Curious, he displayed more than enough variety to shake off the über earnest and mawkish tags that can befall singer songwriters." (LM.COM)
http://www.facebook.com/themiserablerich
http://stephenlangstaff.co.uk/?page_id=14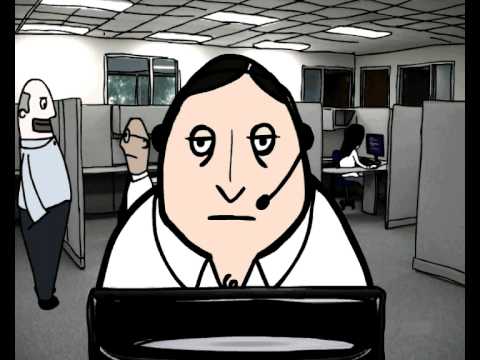 Comments from Facebook
comments
Buy tickets for this event