ADVANCE TICKETS C/O:TICKETLINE: 0161 832 1111 / http://tinyurl.com/ybgb23y
SEE TICKETS: 0870 264 3333 / http://tinyurl.com/ycypjol
And over the counter at Piccadilly Records, Oldham St.
www.myspace.com/kongdom
www.kongdoms.blogspot.com
____________________________________________________
"If you like Shellac and Fugazi, consider Kong the toxic shock syndrome version; they will more than likely please your ears but definitely give you a side of nausea. How do I know? Cos I've got a copy of their hideously good debut album 'Snake Magnet' playing right now. Check it out or I'll send a scary baboon round to your gaff to set your eyelids on fire. Just messing. I'll send Kong" NME
"One of the best live bands in the UK right now" DAN CARTER BBC RADIO 1
"Welcome to Kong's world. It's a world of heavy punk and cellotaped faces (leading to pretty scary gigs). You'd be mad not to enter – and you'll probably leave it madder still" ARTROCKER
"Manchester mob definitively kick the pop out of the punk with this raw and abrasive track with a hefty dose of Fugazi lurking beneath the surface." KERRANG
"Kong might just be the best band in Britain right now. Ferociously powerful, stunningly inventive, and equal doses of scary and humorous." DIRTYZINE
Kong is not a name chosen by accident. It does not describe an effeminate collection of callow fuckers thrust together by a desire to look plucked or sound eager to please.
All are/were/shall be in other, perhaps more commercially viable bands, which is notable only because it fills out their biography and creates the impression of a deeper back-story, which becomes, by definition, massively interesting to idiots. Yes, Nancy was in Jane's Addiction, and Milicent founded ITV.
Kong's music, such as it is, takes all the risibly obnoxious elements of lots of very loud, credible bands, feeds it non-brand specific lager, then comes on it in its sleep.
In truth, they are difficult band to describe unless you're a music journalist, in which case you'd probably pick a large animal (elephant, dinosaur or a fantastical creature of myth) and put it in an unusual place (Middlesbrough) with predictably madcap results.
In summary – the first time I saw them play I felt a burning sensation on my arm and realised that I had developed eczema. ANDREW FALKOUS (MCLUSKY / FUTURE OF THE LEFT)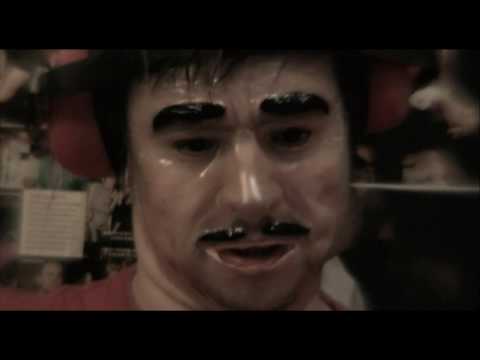 Buy tickets for this event