Electronic rock duo Phantogram came out of nowhere in early 2010 with the release of their debut album Eyelid Movies (Barsuk), which was lauded by both underground and mainstream press from Pitchfork to Alternative Press, Spin to NPR.
In the whirlwind year and a half following the album's release, Phantogram (along with touring drummer Tim Oakley) have been on the road almost constantly, building a well-deserved reputation as a tremendous live band. They've grown from supporting diverse tours with early supporters like The xx, The Antlers, and Minus the Bear to playing nearly every major North American festival (Coachella, Sasquatch, Treasure Island, Lollapallooza, Outside Lands, Bumbershoot, and others) to regularly headlining sold-out shows on their own. Along the way, they've stopped for appearances on Late Night with Jimmy Fallon and Jimmy Kimmel Live! and drawn mounting praise from audiences, critics, and fellow musicians from ?uestlove to Fitz and the Tantrums, from Kings of Leon to Big Boi.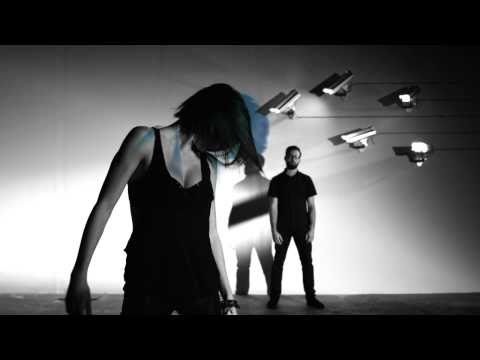 Founders Josh Carter (vocals, guitar, samples) and Sarah Barthel (vocals, keys, samples) have gone from spending all their free time writing and recording music to finding themselves with much less free time. Having replaced their previous day jobs with new jobs touring the world and living on the road, they've had to find ways to work steadily on new music while constantly in motion. After finally making some time to finish and master a batch of new songs — just in time to go back out on a year-capping headline run next month — the band is supremely excited to release Nightlife, a new mini-LP that will be available at digital and physical retailers on November 1st.
"This new record is kind of an extension of the whole process of making and touring behind Eyelid Movies, and it feels in a lot of ways like the completion of what we were doing with the songs on that album," says Carter, adding that "the two [records] really go together in our minds. Nightlife couldn't have been written anywhere other than in clubs and hotel rooms during this experience we've been having for the last year or two."
Although the lyrical and sonic themes of the new recordings are in keeping with those of the previous album, Barthel notes "It's just amazing how much our lives have changed in such a short period of time, and how all that change has made us able to focus in on what we want to be doing musically. We're really excited about these new songs — especially playing them live — and Nightlife has definitely pushed the energy of the band back into that great feeling of working on making something new."
Buy tickets for this event