For Blood Red Shoes 2012 has, by all accounts, been their busiest year yet; releasing third album 'In Time To Voices', touring extensively and playing their largest shows to date, so it comes as no surprise that the Brighton duo are set for a brief hiatus after playing their most prolific headline gig later this month at London's Shepherd's Bush. However, before beginning work on new material, Steve Ansell and Laura-Mary Carter have released this three track EP recorded whilst on the road in America.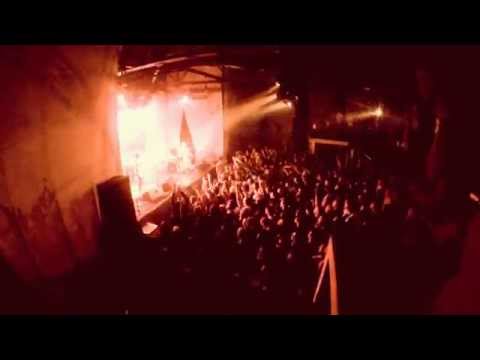 'Water' unleashes a cacophony of Kyuss influenced fuzz guitar with opener 'Red River', (heard previously on 'ITTV' track 'Je Me Perds'), which will excite new fans yet also feels akin in spirit to BRS' debut 'Box Of Secrets'. Carter's voice lays effortlessly over the raucous production, a combination that works wonderfully and just as well as it's the only song she takes lead on. 'Black Distraction' lets Ansell's vocals glide over pure raucous rock riffage, before Carter lets rip on a guitar solo Homme would be proud of. The grungier of the three is 'Idle Hands', a song that doesn't come across quite as strongly on record, but feels written for the stage (and for the mother of all PA's).
Never ones to shy away from slightly poppier influences that are still very much apparent, 'Water' is Blood Red Shoes most exhilarating and mature record to date. If this EP hints at more of what's to come, then 2013 could be a very exciting year for the band indeed.