What a place, this Albert Hall. Strange that we should be so indebted to a small local pub chain for returning to us a building of this beauty, and for facilitating one of the best live nights Manchester has seen in many a year. Built in 1910 as a Wesleyan mission, the hall maintained a stoic dignity through its recent incarnation as a Brannigans meat market but has now been rescued by Joel Wilkinson of Trof/Deaf Institute. It's still work in progress but the Mancunian green tiles have been cleaned of vomit, the fumigators have been working overtime, and the doors to the jewel in its crown have been opened for the first time in over 40 years.
The first floor chapel is now a 2000 capacity venue, standing room on the ground and a horseshoe-shaped balcony with staggered wooden steps that provide unencumbered views of the stage for the seated masses. Intricate plasterwork and massive stained glass windows add to the grandeur, as well as making for some surprisingly effective acoustics. The massive pipes of a 100 year old church organ (stop sniggering at the back) provide an intimidating backdrop for whoever has the balls to step out into such a venue and claim it as their own. Bombay Bicycle Club arrived like Cantona at Old Trafford, metaphorical collars up, utterly confident in their ability, knowing that they deserved to be seen on the finest stages in the land. After watching them surf the waves of adulation coming at them from the crowd, and nailing a set that was dizzying in its diversity and brutal in its delivery, I can only say that their confidence is entirely warranted. These guys are probably the best live act in the country at the moment, and tonight was when they hammered the point home.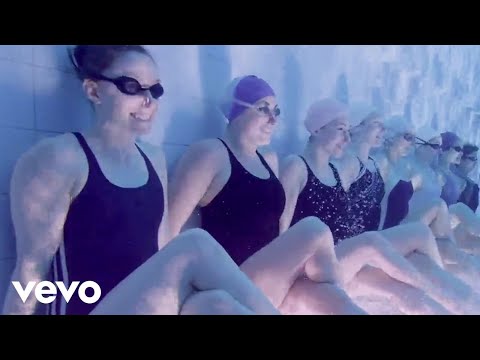 Opening with a salvo from their latest and best album "So long, see you tomorrow" they immediately set the template for the night. Jamie MacColl strolled around firing blasts of guitar in short controlled bursts. Suren de Sarem (best name ever!) attacked the drums with venom and military precision. Ed Nash brandished his bass like a raging Scott Pilgrim. And then there was Jack Steadman. On record his vocals sound fay, willowy and tender. Live he is transformed; the fragility of his voice replaced with a confident snap. He's a smart dresser (nice brogues) but he's an even smarter front man and he leads the BBC like a true director-general. The ranks were reinforced at various points by a brass section who causally sauntered on and off when required, Louis Bhose on keyboards who grinned like an idiot throughout, and Liz Lawrence on backing vocals whose voice worked beautifully in tandem with Steadman's. Together they took the complex loops, harmonies and dynamics from "So long, see you tomorrow" and made them sound powerful and effortless. It's a trick that can only be pulled off by a great band at the height of their powers. Tonight we were there to witness.
The set ebbed and flowed. When support act Rae Morris reappeared to perform her vocals on "Luna" the celebratory atmosphere actually lifted up a notch. The older tunes played as a straight forward four-piece were rapturously received. Despite this the highlight of the gig was when Steadman announced apologetically that he wanted to take things down a notch. The stage lights went out and a single spotlight shone down as Jack sat down at his piano and sung "eyes off you". The quiet eye of the hurricane in "So long, see you tomorrow" it's a song that literally reaches into your chest and crushes your heart. Live it would always have to contend with the constant chatter of the crowd, but the song takes off with a maelstrom of thunderous drums and buzzing guitars and the chatter was drowned like a kitten in a bag. Afterwards Jack stands and says it was a privilege to sing that song in such a beautiful venue. Sir, the privilege was ours.
Comments from Facebook
comments