Erika M. Anderson – or EMA as she prefers to be known – seemed to emerge fully formed in 2011 with her debut album 'Past Life Martyred Saints' among a whirlwind of critical plaudits. Heretofore unknown as a solo artist, her remarkable accomplishment could be accounted for by a long apprenticeship in a string of noisy outfits – most notably the drone folk band Gowns. Her second album, 'The Future's Void', builds on the strong songwriting evident in her debut, but casts off some of the hallmarks of her former sound – and is a better record for it.
A consciously lo-fi quality pervades EMA's first album. The sound of fingers on guitar strings is frequently audible and the production deliberately implies a semi-unfinished quality. Such techniques often seek to demonstrate a humbleness, as if the album is constantly insisting on its own status as a few tracks casually thrown together.
This sense of uncertainty and provisionality is banished by the slick production of 'The Future's Void'; and it consequently becomes the work of an artist swaggering out of her own shadow. The bedroom-made folk-noise of 'Past Life…' is superseded by an album that is consciously more professional and stronger for the development. A shift in instrumentation furnishes the record with a sonic thickness: driving guitars and robust synths dominate where frail harmonies and scratchy acoustic guitars once reigned. The dynamics on the record have developed too; on the previous album EMA was a little too indebted to the Pixies' favourite method of simply alternating very loud sections with very sparse ones. Here songs uncoil organically and gather pace on their own time.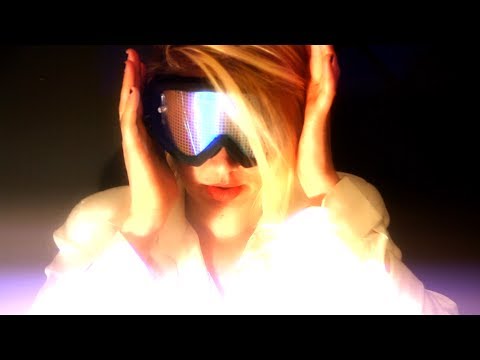 This maturation hasn't left EMA without a sense of humour, however, as the lyrics of riot-grrl esque 'So Blonde' testify, 'Let me tell you 'bout this girl I know…. She's so boring'. One of the closest musical parallels throughout the album seems to be the Yeah Yeah Yeahs, particularly Karen O's vocal command and her ability to switch seamlessly between sneering and crooning. In fact, a certain urbane 'New York' aesthetic pervades the whole record, and The Velvet Underground might well have been a touchstone here. On funereal closer 'Dead Celebrity', particularly, EMA seems to be channelling the spirit of the avant-garde songstress Nico's collaboration with the VU.
A loose thematic thread focusing on the perils of modernity and technology seeks to unite the album, but ultimately falls short of saying anything particularly insightful or coherent. This too is a development – of sorts – from the last record, but ultimately demonstrates that EMA is a defter musician than a social critic. This ills-of-the-age proselytising doesn't mar the rest of the album's accomplishments, however, and what remains is a robust and vigorous step forward from the jejune bedroom tracks of her debut.
Comments from Facebook
comments