With smatterings of oompah brass, layers of picked guitar and a voice that makes you think beyond the early days of vinyl to that heady era of shellac-pressed 78s, Liz Green's debut is not the average first release.
But then anyone who has seen the brave beauty and oddness of her live shows, which include appearances from her alter-ego, a bird-headed singer named Joe, or got their ears round the compilation of singles, covers and rough drafts that was last year's Shadow Play would have expected nothing less.
For the rest, it is the culmination of a long musical journey, though not quite as long as that tremendous, tremulous timbre might suggest.
Brought into the public imagination by a win in the Glastonbury Emerging Talent competition back in 2007, Liz's meandering road to the release of O, Devotion! has seen her consciously and almost constantly sidestepping heaps of much-deserved praise.
She has been compared to everyone from Billie Holiday to Nina Simone to Judy Garland and been exalted as a 'next big thing' by various publications – small wonder that she has chosen to deflect the praise and hold off releasing her album until the dust has settled a little.
O, Devotion! makes you glad she did. Like the debut from fellow PIAS artists, Airship, it reworks the tunes that first found her fame, tweaking new life into the likes of Bad Medicine and Midnight Blues, and mixes them amongst new sounds, including the sparse sensation of Rag & Bone and the haunting wonderment of Ostrich Song.
Liz Green – Midnight Blues
In fact, there are no bad songs on the album. Even when it hits small stutters, as it does in the occasional wordier moments of her verses, it recovers with such beauty – through a lazy mariachi trumpet or a ghostly melody – that you cannot help but see them as minor hiccups in a blossoming love affair.
Much praise must go to her use of brass, which acts as the perfect counterpoint to her unique voice. Indeed, with the exception of the heartbreaking and haunting French Singer, it is the edging and frills of the occasional wind section that polishes the already glittering songs, with the lead single from the album, Displacement Song, particularly benefitting from a deft blown touch.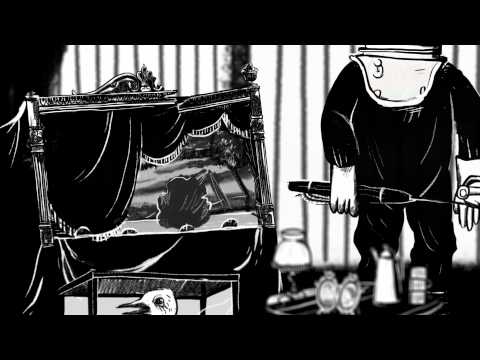 Liz Green – Displacement Song
But, as it should be, it is album closer, Gallows, which steals the show and really delivers the killer blow. A taut, off-kilter song of despair, it is in equal parts beautiful, disturbing, enthralling and devastating.
And it fades to a close with a realisation that O, Devotion! is many things; startling, unusual, warm, welcoming, deadly, beautiful and one of the finest albums you will hear all year.
Liz Green's Website