Our city has, of late, been saturated by Manchester International Festival. For those skeptical of multi-sensory art installations and other alien cultural terrors, there was MONEY. They're not international, not at all, but somehow they got away with it.
It's nice to cling on to some vague geographical familiarity, when all the world around you has apparently gone mad. Manchester has got a bit craft ale and very Kenneth Brannagh. Don't get complacent though; the festival's most homegrown offering cast their net the furthest afield when in search of metaphysical and theological reference points for debut album, 'The Shadow of Heaven'.
They are Manclophiles of the highest degree, yes, but as a band, they're predominantly from Not Here. Yet never has anyone been so certain that "Manchester is Paradise". They don't mean it in the swaggering lad bullshit manner, but with the wholehearted belief that the industrial banality and disparate identity of this city are actually on par with a higher level.
With the same sort of bewildering conviction, frontman Jamie strode through the audience, singing, a cappella, about paradise and its inhabitants. This was after a support slot from pixie synth duo Bernard + Edith, and an introduction by drag queen Morgan Spice, so disbelief was safely suspended.
Perhaps all gigs should start with an unnerving power dynamic between band and audience. MONEY held all the cards as they enacted their "hell descent" of an album for the first time. "Bluebell Fields", with its sweeping, synth-laden landscapes, unraveled and reconstructed itself without ever coming unstuck.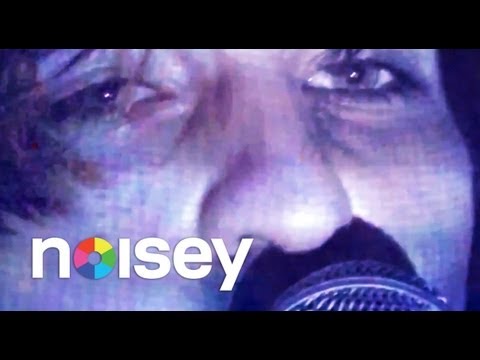 The much-documented choirboy vocals on current single 'Hold Me Forever' provided an element of religious piety that was somewhat offset by the likes of 'So Long', a song that insists "It's a shame that God is dead".
The album, and subsequently the shows, feels like a thought process into the complexities and contradictions of belief. Piano solo interludes and maverick audience roamings mean you're never allowed to get too comfortable.
If the MIF unveiling of the album is an accurate representation of anything, it seems that MONEY revel in the art of destruction in their self-defined paradise.
Comments from Facebook
comments