You know you're past your partying stage when you're satisfied with getting a seat, enjoying a pint of bitter shandy and eating a packet of crisps at a gig; I would have ran a mile if someone suggested this idea to me ten years ago. Anyhoo, with that out the way, on came the second support band (I missed the first) called Victories at Sea. I'd never heard of them and had no idea what to expect but on jumped three young guys that abruptly burst out a table grabbing, hair dryer effect intro. Damn these were good. I mean good as in that The Editors handpicked them to support their gig at the HMV Institute in Digbeth good.
Firstly, the main singer, JP, looked like a young Ralf Macchio if you squinted and secondly, his vocals where heavenly deep and emotive with a James Graham (Twilight Sad) sounding twinge. Songs such as Future Gold put me in a Dream Weaver state and others where more poetic rather than storytelling with an underlining dark disco tone. It's easy to say their influences delve from Mogwai with their heart palpitation feedback noise as well as New Order with their thrusting keyboard lines and danceable, atmospheric tunes. This brummy trio are pro's that effortlessly deliver a mixture of sleazy rhythms and a lurking darkness; I specifically liked the song Stay Positive which held a bleak undercurrent and an anthemic wave without being garish.
Despite having an eighties element floating through each track with nods towards: Echo and The Bunnymen, Simple Minds, Boards of Canada and Joy Division; they were refreshing and ahead of the times. With the risk of already sounding like a stalker fan, I was the first in the queue when they announced their EP was on sale at the back of the venue. I'm trying to not kill it off but I'm already on round 3 of listening to it.
Now, with regards to NYPC, I'm going to be honest, I don't know a great deal about this electro, post – punk band apart from the fact they are from daaan saaaaath, created a song named after one of my favourite deserts and apparently the lead singer Tahita Bulmer named the band from the desire to be part of a club at school (I hear you Tahita).
Having previously won Album of the month with Fantastic Playroom in 2007 by Mixmag, having Ice Cream widely played in 2009 and being shortlisted for the Mercury Prize in 2010 with the second album The Optomist; I had quite high hopes for their live performance.
Visually, they looked awesome…a sleek looking lady on bright red drums somehow rocked out hard whilst maintaining her immaculate make up, shoe gazing multi instrumentalist Andy Spence on guitar and Tahita who was mesmerising to watch as she oozed ferocity and dynamism. Their recent tunes seemed deeper and darker than their previous album (Hard Knocks seemed more experimental but club friendly) and her dead pan vocals mixed with her intriguing sultry dance moves provided a clinical, adult pop, post disco theme. I admired her range of tone from tough talk shouting to dreamy warbles which especially gave a vulnerability for the tune Lost A Girl.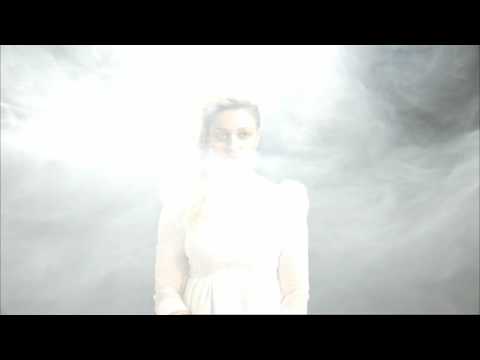 She can definitely hold her own as well; she was like a mixture of some of the best female performers; with glints of Debbie Harry and Madonna mixed with Karen O styled breathy noises. However, their occasional slight sloppiness meant they weren't particularly polished but their consistent wooziness, excitement and some hard to get the meaning of lyrics made them edgy and oddly more appealing. Some songs whacked me in the face like Ice Cream and Chaos whilst others were still good but sounded like I'd expected them to.
New album Hard Knocks is released October 7th
Comments from Facebook
comments