I've been a nine inch nails fan for a long time but it hasn't always been easy. The Fragile was largely a slog. Ghosts I-IV was just bemusing. The Slip sounded like a bonus CD of sketches and outtakes, but for all their problems there were still gems to find there buried in the dirt, as long as you were happy to dig. If not then there was always Pretty Hate Machine's proto-electro fury to fall back on, the multi-media ambition of Year Zero, and the one disc to rule them all, The Downward Spiral. The 1994 masterwork, the one the fan would always reach for in the middle of a conversation about Jonny Cash and say, "You didn't know "Hurt" was a cover? Well here's the original". The Downward Spiral changed popular music, gave Mr Cash his coda, and set Trent Reznor on the long winding path that resulted in an Oscar for the soundtrack to "Social Network" . The boy's done good, but now he's respectable, he's clean, buff, and looks good in a tux, so how has the newfound cash and newfound health affected his music? Has he compromised? Has NIN become MOR?
We needn't have worried. Reznor's responded to his first clear head in decades by making easily his strongest opus since the spiral. He's also re-discovered his boogie bone. For the first time since Pretty Hate Machine the Nine Inch Nails are hammered into the dance floor. Don't get me wrong, this isn't a huge shift in direction, nor will Trent be performing on X-Factor anytime soon; the sell-out will never, ever, happen. But I challenge you to listen to "Copy of A", "Came Back Haunted" or "Satellite" without an involuntary foot twitch. These are mammoth slabs of computer funk, the biggest stompers since Year Zero's "God Given" but they're not the whole story. Together with his usual programming partners Atticus Ross and Alan Moulder (who married Curve's Toni Haliday and is therefore a god) and guest-starring a guitarist called Lindsey Buckingham who was apparently in some Scottish band called Fleetwood or something, he's compiled an album which, for the first time in years, you can listen to without the urge to skip a track getting overwhelming.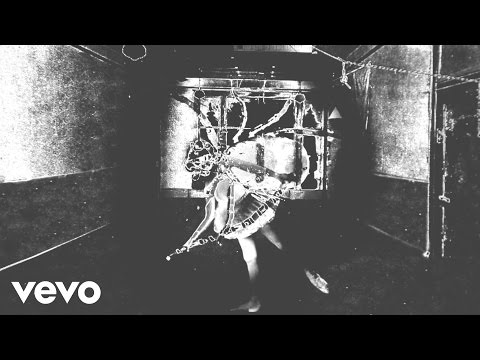 There's variation without alienation, and a level of consistency that elevates this to one of the albums of the year. "Find My Way" is a pretty piano ballad that's genuinely emotional. On a Nine Inch Nails record. "All Time Low" sounds like an 90's Ice Cube backing track and is therefore excellent. "Everything" has harmonies (I know!) and an urgent guitar riff so bloody catchy and upbeat it's as if The Fragile never happened. "While I'm Still Here" sounds like sampled dripping taps that etch a melody into an ice-cold still and sparse landscape while Buckingham's guitar noodling gives the whole thing a slight air of restrained madness. Only "I would for you" disappoints, but only because it could have come from a more average Nine Inch Nails album rather than this outstanding one.
Anybody looking for an introduction to Nine Inch Nails should start here. Those that have already dismissed them should take another look. Just find a fan, you're bound to know at least one, and prise "Hesitation Marks" from their hands, if you can.
Comments from Facebook
comments