Being a singer-songwriter is hard. It's just you, your guitar and your self-penned songs in front of the audience. There's no band-mates to share the stage with and if the audience aren't tuned in to your witty lyrics, they can get lost very quickly.
It wasn't an easy warm up for Antonio Lulic and Manchester local Sukh. Lulic's songs came across long, meandering and self-indulgent, with even the catchy 'Boozehound' shooting itself in the foot during its sprawling middle-eight; embarrassingly name-dropping Ed Sheeran didn't help matters much. Sukh played and sang so quietly that even stood at the front I couldn't hear.
After the underwhelming support, I was not in high spirits for Nizlopi. I expected a shuffle through some newer material, a quick cameo by the JCB song, brief applause and a swift exit.
I was wrong.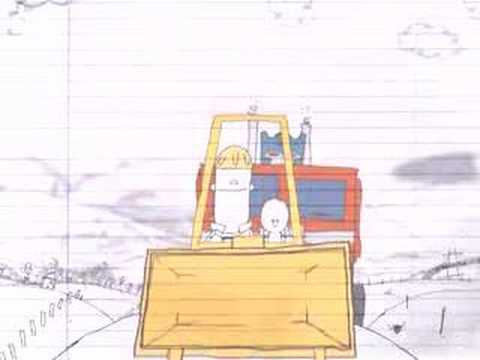 Starting their show in the middle of the crowded Ruby Lounge, Luke Concannon immediately showcased his beautiful voice without the need for any microphone. John Parker's expertise on double-bass and an impressive human beatbox backed him all the way. From that moment, to the end of the gig they coerced me into a joyful beaming grin. Every song was easy to dance to, every chorus was simple to pick up. All their material has the same, earnest and optimistic vibe, but it never gets old.
After a brief spell on the stage, the duo returned to the club floor and played songs which brought audience members to tears. Hugs were shared, whole choruses were handed over to audience members and brave souls were invited up to rap. After a while it dawned that none of the audience were there out of curiosity or for a cheeky rendition of JCB, they were die-hard fans welcoming home long-lost family members. People even had special requests from distant friends played to them.
Loud requests were made, not for the JCB song, but for Last Night in Dakar, a touching story-song about leaving Africa for a new life. Further requests tipped the gig over curfew by a half hour.
Then towards the end of the show, the one-hit-wonder was rolled out. Rather than being an over-requested dirge, Nizlopi took on its playful air, morphing it into I Want to Dance with Somebody and Fast Car amongst others. It was wonderful.
Nizlopi are back and their honest exuberance to be playing live again, and the bond they have with their fans makes their shows – I would highly recommend joining in.
Comments from Facebook
comments