Opener Calvin Love was perhaps a little wrong-footer by the initially unresponsive Gorilla crowd. Perhaps we were a touch bemused by his manicured swagger – maybe this city prefers its coolness a little rougher round the edges. My accomplice suggested Kyle McLachlan in Twin Peaks as a comparison – others stood nearby saw Game of Thrones's Joffrey. No psychotic iciness here though, but utterly unctuous warmth; it almost demanded that he 'wore' a cigarette in the corner of his mouth, like a Jim Jarmusch character.
Apparently he started a punk band aged 13 in his hometown of Edmonton, Canada, but it seems most edges have been softened. The songs alternate from moderately fast to moderately slow. The writing is sometimes worryingly similar to Arcade Fire, but, lacking both some of their maturity and their array of instruments, each song is limited to one good idea max – sometimes enough to carry it, but the sum of their parts is not enough to carry the show. There's a synth that often takes the lead but the melodies are perfunctory. Better used is some clever, sparing guitar effects, lifting the songs into ethereal states before bringing them back down to Earth. There was a song with a backing track, which seemed a bit defeatist. The 80s influence was articulated best with a Roxy music cover, but at other times it was a bit over-egged. By far the most interesting song had maracas punctuating these mellifluous chord changes – dreamy stuff. But the last song with a disappointing variety of a staple song structure: four chords, each sustained over a number of bars, repeated as long as you dare, with crescendo-ing intensity. Once the lyrics are done with, tradition demands that the guitarist subjugate his instrument with anguished torment at-last-expelled, but this doesn't ring true with the persona Calvin has sculpted through the show. All in all, likeable… but I wouldn't go any further.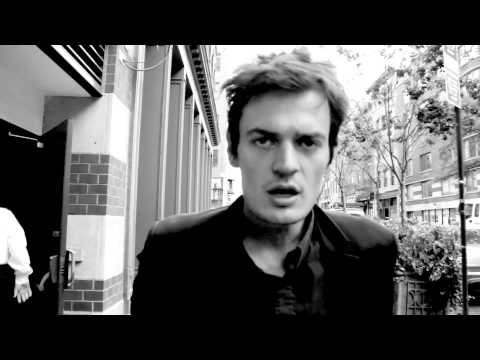 Despite having been a fan of Of Montreal for around seven years now (or more accurately, a fan of Kevin Barnes, as the actual line-up mutates more frequently than the influenza virus) their canon is now so expansive that I sometimes find it hard to place the odd song – even one chosen for a live performance, presumably because it is among the most distinctive. Barnes is a highly prolific songwriter and he creates some stunning stuff, but the subject matter basically encapsulates a twenty-year self-administered therapy session – so he is, in one way at least, open to accusations of repetitiveness. But this should matter not for a natural showman at a live event – 70 minutes of pop spectacle drawn from such myriad material should not present a problem.
Gorilla is neither sparse nor packed (unsurprising given the double ticket cost / half stage size compared to their last performance I saw at the Academy in 2010) when Of Montreal frontman Kevin Barnes is given an esteemed entrance by the female bandmate ("My Lord of Lords, My Saviour of Saviours…" – the capitalizations feel appropriate). I didn't notice her touch the mini-synth in front of her for the remainder of the gig, though she did flirt with both her tambourine and Barnes on occasion and took the lead vocals in a beautiful song I couldn't recall with some wonderful duet choruses later in the gig. The crowd were quickly won over with an old-skool funk introduction. Two friends are invited onstage to shake maracas for 'Suffer for Fashion', the first of several songs from Hissing Fauna, Are You The Destroyer? to feature. This album was recorded as a largely solo effort, but it's always fascinating to see what artists do with songs conceived in such circumstances when accompanied by a band onstage. In this case, there's barely a flourish of the synth excluded (though some of the more finicky drum patterns are adapted). Barnes presumably demands creative ownership – certainly a lot of care and exactitude goes into his songwriting, with an attention to detail that will forever evade most songwriters.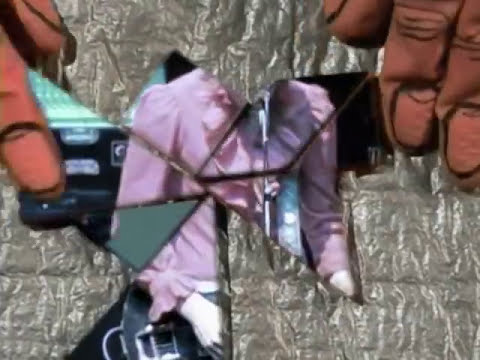 In fact his songs are so well crafted and have such well realised shape that they almost feel like they are going to take off. Take electro-rocker pseudo Western epic 'Coquet Coquette', the chorus of which almost wouldn't feel out of place soundtracking the Cavalry Charge at the Battle of Guerrero. And what's the song about? Self-flagellating over relationship statuses. But Barnes approaches this subject matter with such gumption (and let's not forget lyrical dexterity: "I don't want to catch you with some other guy's face under your eyelids") that this stuff really seems to matter. It's a shame that the costumes and production lack a little of the ostentation that marks some of his other shows, but, though I wouldn't call it intimate (and I imagine an of Montreal show could feel very intimate) it was pleasing to have space for the conviviality onstage, and the velvety projected visuals are suitably frenetic and capricious.
'Gronlandic Edit' is one of my favourite songs, for its mastery of space and ultra-danceability. This performance lacks a little of the record clarity but the falsetto still packs a punch. Barnes's musicianship is incredible, whether he's holding a guitar or now. It's all part of the commitment to the music; one of the reasons some of the more out-there chord changes work is the devotion to each musical idea – nothing un-required is hung over between phrases. It has the effect of painting in blocks of colour like a psychedelic Piet Mondrian. And there's no getting away from Barnes's sexuality in his performance, in the broadest sense. In 'St Exquisite's Confessions', both the guitar and his top come off in an unashamed mass seduction attempt. Even the drummer is giggling conspiratorially. If he were remotely cowed, it might have felt a little awkward as he sung 'so sick of sucking dick in this cruel, cruel city…'. But there's modesty too – he ducks out before the end of the song to allow space for one of the guitarists to engage in a stunning and equally seductive solo.
The encore is 'The Past is a Grotequesque Animal'. I'm sorry Calvin, but this is how to do a four-chord repeater. Twice as crazed, twice as energized, twice as colourful, twice as high. Twice as long! It may be a transformative song in the middle of Hissing Fauna but it works completely as a climax too, sending an edified audience out into the cold Manchester night. I cannot help but wonder what the rest of the night had in store for Kevin.
Comments from Facebook
comments