There's a certain amount of anticipation and excitement that greets Owls return to the live arena tonight. It's been twelve years since the band – made up of brothers Tim and Mike Kinsella, guitar virtuoso Victor Villereal and bassist Sam Zurick – dissolved following the release of their much-lauded eponymous debut album, a record made up of awkward, jerky-yet-melodic jams with yelped vocals that isn't a million miles away from the band Joan Of Arc (which every member of Owls has played in at some point in their career).
Up first though is local heroes Doctrines – a band that seem to go from strength to strength with every performance. Tonight is no exception, as they tear through a set of tight, accomplished rock songs with nods towards bands like alt-rock titans Jawbox. New songs from their forthcoming 7″ sit comfortably along songs from last year's truly excellent album "ANX" which seem to go down well with the ever-increasing crowd that forms during their set.
As Owls take the stage, their presence feels strangely uncomfortable, almost as if they don't really know what they're about to unleash upon the eager crowd. However, it appears to be all part of their bizarre dynamic – as soon as the music begins, they're all lost in the urgent, awkward moment. Tim Kinsella is an extraordinary frontman – when not stood stock-still, teasing melodies from his guitar, he is flailing, skipping, dancing and falling around the stage. Between-song chats are uncomfortable and hilarious, as he calls out members of the audience that attempt somewhat-jokey heckles.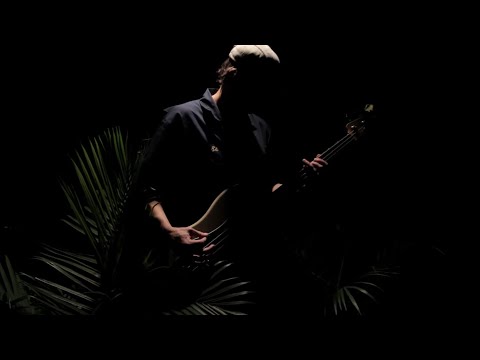 The secret star of the show is by far Victor Villereal – quietly standing stage left, finger-picking his guitar and creating complex melodies and patterns that should be, in theory, totally impenetrable. However, songs like "I'm Surprised" and the hypnotic "What Whorse You Wrote Id On" have the crowd transfixed, swaying and shimmying in unison, all drawn in by Villereal's delicate fretboard noodling.
It's all over too quickly, though, and there are some glaring omissions from the setlist (no "I Want The Quiet Moments Of A Party Girl" or "Everyone Is My Friend"), the overall feeling at the end of the set is one of joyous optimism. Let's hope it's not another twelve years before they come back.
Comments from Facebook
comments