"Has anybody seen the movie Crank 2 with Jason Statham? I never want to show my kids that movie. It's just the most sexist, racist piece of… uh… yeah. Anyways there's a scene in a strip club and that's the best scene 'cause this song is in it."
Jel is an incredible singularity onstage, so engrossed in the samplers and drum machines arranged before him that occasionally he forget he's even playing a song, cuts it half way through and morphs it into an entirely different beast.
As the co-founder of hip-hop label Anticon – you might know them from those Why? albums they release – he might first seem like an unlikely choice to support a seminal sometimes-electronica-sometimes-indie-rock-one-time-post-hardcore band from Germany, but even ignoring the fact that the two of them collaborated under the moniker 13&God and focusing completely on being in that room at that moment, it makes complete sense. Insular, awkward, frantic, dark beats coupled with equally insular, awkward, frantic and dark lyrics ("this is a happy song about death" he says of his song La Resolve) just seem to bond so effortlessly with the output of The Notwist over the last 10 years.
Removed even from the context of a support slot, Jel was mesmerizing in his simplicity, his earnestness and his ability to use a sampler with the intensity of a fevered novelist chained to a typewriter (or at least the caricatured image of a novelist caught in the fever of inspiration that occupies my head on the regular).
The Notwist don't tour much. It's been 5 years since they were last in Manchester, which is something that the crowd at the Deaf Institute is all too aware of. A few songs in and the gravity of the situation causes one man's joy to leak from his mouth in the form of a yell of "this is bloody brilliant!" He's not wrong. The German six piece's latest album close to the glass comes five years after The Devil, You + Me and a full twelve years after their career best Neon Golden but over those twelve years The Notwist have honed their collective skills to become a unit of unbelievable sonic power.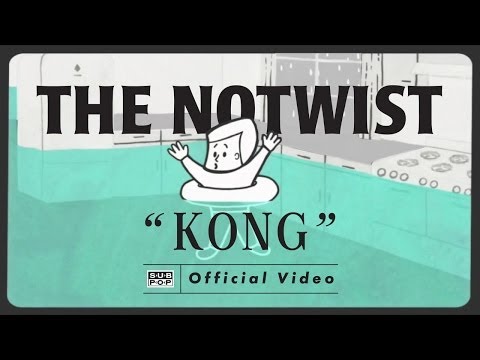 Maintaining the balance of delicate electronics whilst still retaining the intensity of a guitar band is a difficult thing to manage, yet they're pulling it off with such virtuosity that playing hugely extended (and borderline dub) versions of some of their best known songs elevates them to an experience that cannot be conveyed on a record. An hour and a half, two encore set that included six songs from their previously mentioned seminal album Neon Golden is not to be sniffed at, but frankly I could have watched the whole thing over again immediately. The Notwist are well-oiled machine that can reinvent itself right there in the moment whilst still retaining the special, intangible element that defined it as a unique force to begin with. German engineering, man. Seriously.
Comments from Facebook
comments