York's excellently noisy pop duo Fawn Spots have announced the release of their new single 'Spanish Glass' on John Rob's Manchester label Louder Than War and Southern Records.
Featuring all the energy and power of their legendary live shows, 'Spanish Glass' showcases the college rock/80′s hardcore sensibilities we have come to expect from this exciting pair of animals.
Check out the video for 'Spanish Glass' featuring a load of kids being daft with a webcam…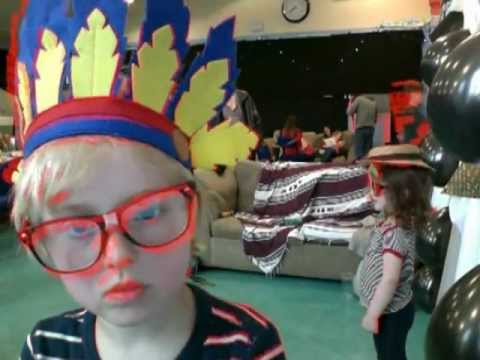 If that's got you screaming for more, you catch Fawn Spots live at the following dates and locations nationwide.
8th August @ Nation of Shopkeepers, Leeds
17th August @ Beacons Festival, Skipton
24th August @ Green Door Store, Brighton
25th August @ Reeks of Effort in SECRET LOCATION, London
26th August @ British Wildlife All Dayer, Leeds
14th September @ Den Eglantier, Antwerp, Belgium
16th September @ Incubate Festival, Tilburg, Netherlands
17th September @ The Loch, Enschede, Netherlands
27th September @ Stereo, York, with Wet Nuns
23rd October @ Brudenell Social Club, Leeds with Dope Body
25th November @ Stereo, York, with Iceage