House of Cards are delighted to present a show featuring Rue Royale on Friday 15th November 2013. Support comes from Liverpool's Cautious Jac.
Rue Royale
Having clocked up 100,000 miles on the road, Rue Royale are temporarily putting down roots to record their eagerly anticipated third album.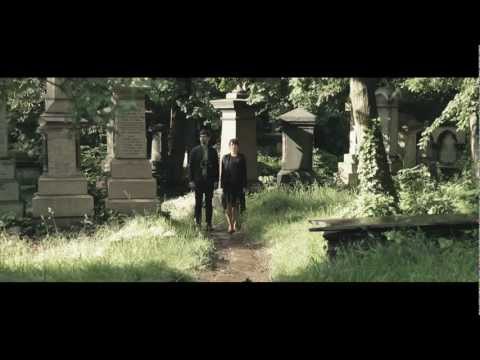 The driven duo have ushered numerous tour vehicles into retirement since beginning their global adventure.
Three years after they married, in 2006 Ruth and Brookln Dekker started making music together in their then home city of Chicago, inspired by the likes of Fleetwood Mac, Radiohead, Grandaddy, John Martyn, Jose Gonzalez and Elbow.
The Anglo-American outfit earned their stripes on the Chicago music scene before selling most of their belongings and boarding a plane for Europe, armed with their instruments and self- titled 2008 debut LP, for their first out-of-town tour.
The road quickly became Rue Royale's way of life – with chips and dents in their tour vans' bodywork testament to over 600 shows in 15 countries.
Meanwhile, without the backing of a manager and (until recently) a label, between tours the couple rustled up a cottage industry at their new home in Nottingham. Together they printed, snipped, sewed and stuffed over 9,000 Rue Royale CDs, including 500 pre-orders for their second album 'Guide To An Escape' which they issued independently in 2011. Fans also warmed to the hand-made Rue Royale knitted goods (hot water bottle cover anyone?), bags and clothes that graced their merch stalls.
And now to album number three – which is set to see the pair press pause on home recording and enter a bigger studio set-up for the first time.
"We've written a lot over the past year and it's exciting!" Brookln enthuses. "The new songs feel fresh and lively. We've been working much more intuitively and have a lot of confidence in this batch of tunes. Our releases so far have been home recordings which have been great fun. But we want to step up the quality and do real justice to our new material."
To realize their ambitions, Rue Royale are encouraging fans to help fund the new record through the successful Kickstarter model, with a number of pre-order options.
"We want to make the best album we can but are relying on the support of our loyal fans. It feels like a risk but it's also exciting, and humbling, that people who like our music can play a big part in helping us create it," says Brookln.
http://rueroyalemusic.com/
Cousin Jac
Cousin Jac weaves bluegrass, folk & soul songwriting into wholegrain church organ pop. The first LP 'Believe Me To Remain' is currently being recorded. This page will keep you posted on all Cousin Jac's gigs, record and release information.
Led by singer songwriter Jez Wing the first Cousin Jac LP 'Believe Me To Remain' is currently being recorded at Mello Mello studios in Liverpool. The album is a semi-fictional journey from 19th century Cornwall to 20th Century America, and features many of the UK's finest folk, jazz and pop musicians. Lead singer Jez Wing is keyboard player for Echo & The Bunnymen and a previous winner of the BBC Young Folk Award.
https://www.facebook.com/cousinjacmusic
Comments from Facebook
comments
Buy tickets for this event