We Have Band's second release, Ternion, sends out yet another album into the crowded sea of electronic indie pop, the styles of Hot Chip, New Young Pony Club and Metronomy are all evident throughout.
The first track 'Shift' is a slow burning introduction that recalls The Editors at their most electro sounding. The droning vocal helps to build up suspense and set the scene for the album.
The track that immediately stands out is 'Where are your people', it instantly hits you with catchy hooks and dance rhythm. Whilst many of the tracks adhere to an electronic style this one is more of a potential indie anthem that could bring a wider audience to We Have band. The reverb soaked vocals are reminiscent of The Foals which sit nicely on an ambient background of memorable synth parts.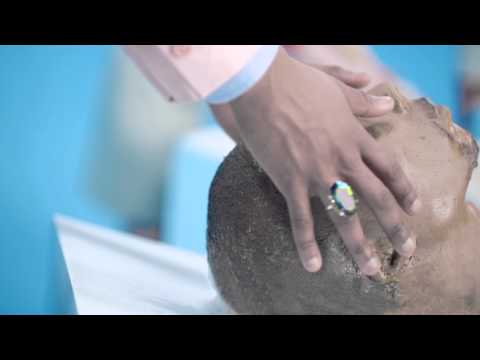 What may set We Have Band apart from the above mentioned artists is their ability to construct more downbeat and brooding tracks such as 'Visionary' that showcase subtle touches and good songwriting.
Whilst We Have band clearly sit within a genre that is occupied by so many i feel they will need to find their own unique style to really stand out, currently they seem trapped between the simplistic styles of The XX and the more playful dance sounds of indie acts such as Hot Chip, without managing to fulfill either end of the spectrum. There is clear evidence that this is a talented trio, their acoustic versions of songs that i have seen display that at the very core of these songs there is great songwriting as well as beautiful vocals that are perhaps lost amongst the stylistic requirements of modern electronic music.
We Have Band Website