Don't be fooled by the bright colours emblazoned across the cover of "Present Tense". What lies within could not be further from brightness or anything resembling happiness. With "Present Tense", Wild Beasts have crafted a dark, foreboding "pop" album – the synths that really made their presence felt on their last album "Smother" are now front and centre, manning the controls and shaping the darkness from the ground up.
Opening song and lead-single "Wanderlust" sets the tone for what is to come over the following forty minutes, peaking with ascending, glowing synths and the aching refrain of "Don't confuse me with someone who gives a fuck". Hayden Thorpe's usual vocal histrionics reigned in and mournful, it packs much more of an emotional punch in the gut as the song climaxes and melts into the lurching "Nature Boy", with dark, lecherous lyrics of bravado and lust from co-vocalist Tom Fleming. Both vocalists seem to have matured greatly over the space of five years – where once Thorpe's wild, piercing falsetto felt abrasive – almost gimmicky at times – it now impresses greatly as he saves the acrobatics for short, sharp bursts which give a much more dramatic effect. On the flipside, where Fleming's deeper, softer vocal once felt a little too much like the polar-opposite end of the spectrum, now stand strong on their own, rich, warm and powerful. What impresses even further is when both vocalists work together, especially on dark, understated masterpieces like "Daughters" and "A Simple Beautiful Truth".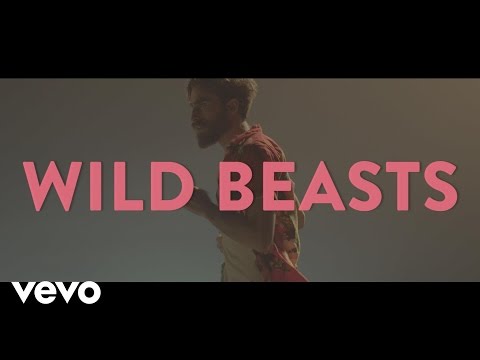 All this is not to say that Wild Beasts have completely abandoned their sound altogether – the staccato guitars and powerful drumming that brought songs like "The Fun Powder Plot" and "Loop The Loop" to life are still present and correct here on "Past Perfect" and the excellent "Sweet Spot" which could one day could become a strange, indie-night dancefloor filler.
Wild Beasts have created an album of menacing, dark beauty – one that does not outstay its welcome and one that alarms and impresses with each listen.
Comments from Facebook
comments