SACRED TRINITY CHURCH, Salford, founded in 1634 by Humphrey Booth, a prosperous merchant of Salford, Hollinworth Atrocity Boy gives the following account —
Lay not up for yourselves treasures upon earth, where moth and rust doth corrupt, and where thieves break through and steal: But lay up for yourselves treasures in heaven, where neither moth nor rust doth corrupt, and where thieves do not break through nor steal: For where your treasure is, there will your heart be also. No one can serve two masters, for either he will hate the one and love the other; or else he will be devoted to one and despise the other. You cannot serve both God and Mammon.
— Matthew 6:19-21,24
Not unless you're in Sacred Trinity church, Salford, that is, where tonight God and Money are singing from the same hymn sheet, with the house of the LORD generously opening its doors to a gaggle of cigarette-smoking, skinny-jeaned heathens bent on the pursuit of earthly pleasures.
This occasion has been engineered by the good people of Now Wave, who are evidently close to God. Holy fools, there's hardly a Christian building in Greater Manchester that they haven't commandeered and transfigured for a night or two. The LORD, it seems, hath spoken, and the LORD demandeth left of centre art rock and electronica. There's a genuine sense of expectation tonight, although I keep reminding myself that last time I went to a Now Wave gig in a religious venue it didn't pan out exactly as I'd planned. It was Bill Callahan at the Methodist Central Hall, and the long snaking queue of sinners supping continental lager from cans on Oldham Street betrayed no sense of the abstemiousness that lay within. A tatty hand-written poster on the door announced the Wesleyan verdict: "This is an alcohol free venue". If you're going to stand stone cold sober on a Friday night, then you might as well be watching Bill Callahan, which turns out to be a pleasantly grave experience, as it happens; but that's not the point …
No such problems in Salford though. We enter the church on Chapel Street soaked to the bone by biblical storms but we're all on for a starry night of real ale and inner warmth, beginning with the ambient beats of Australians synth-addicts Seekae.
My companion awaits me within.
'Good, these,' he says.
'Whereabouts in Australia are they from?' I ask. He's the sort of person who knows about these things.
'The non-aboriginal part,' he replies, cryptically.
The venue is an inspired choice, decked with geometric light installations that hang from the ceiling on long wires. Contrasting with the altar that backs the stage, the huge plain shapes eloquently render the night as a modernist take on the stuff of the church: music and metaphysics. The nave is surrounded by an empty gallery whose reading desks remind me of Wim Wenders's Wings of Desire. Who knows, perhaps angels watch over us …
My companion is not wrong. Seekae are great, with a sound that brings to mind Burial, only sunnier. They create a pulsing, atmospheric, scene-setting introduction.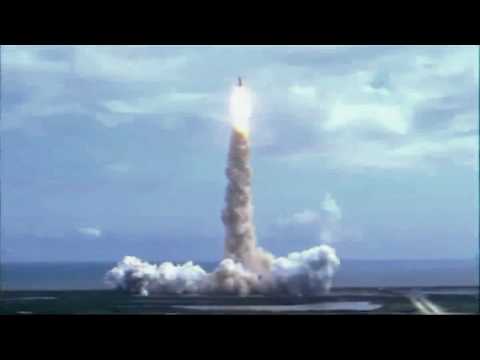 A friend later describes them thus: 'If you can imagine a heartbeat that's really warm that's got a bit of rhythm to it …' and she's absolutely on the mark. Hypnotic and amniotic, they could well be back here headlining in the not too distant future.
As the band pack away their kit, a late addition to the bill takes the stage. This is the stoner guy out of Dead Man's Shoes, Neil Bell, who has been unceremoniously hauled from the King's Arms to give a poetry reading and remind us that before loops and synths and reverb there was the Word. Part-John Cooper Clarke, part-muezzin, he proceeds to huff and suck his way through a short series of readings on subjects that range from Salford to Iraq and the only downside to the whole absorbing interlude is the nattering of hipsters lacking the good grace to pay attention to this nutty Northern sermoniser. Their loss.
Next up, it's Beaty Heart, whose name better describes Seekae and is way too much like Beady Eye for anybody to take them seriously. No band deserves that. Get it changed. The 'beaty' bit is, I guess, a reference to the fact that there's a lot of drumming going on but the whole set is lacking in something …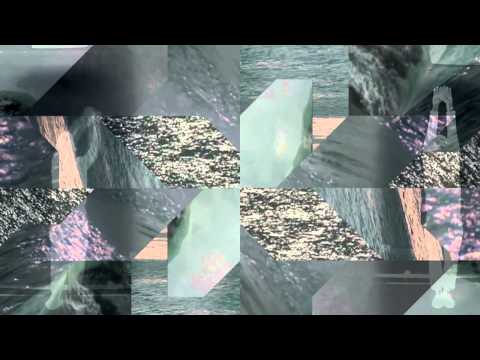 They're probably all really nice humans but they come across a bit too much like white public schoolboys who smoked too much weed and did a spell in Soweto in their gap year and while their music flirts with soulfulness it ultimately leaves me cold and hankering for a really loud blast of crunchy electric guitar.
Not everyone agrees.
'They're a bit boring,' I say to my companion.
He turns and shoots me a withering look. 'The problem with you,' he says – this being his favourite way to start to a sentence – 'is that you have no respect for the roots of music.'
We go outside for a cigarette and a story. But that story never gets told …
What happens next only normally happens in the pubescent minds of people who make films like Euro Trip. This is not a thing that happens in reality. And much as I love the place, definitely not in Salford. My companion and I somehow get talking to a Swedish girl and a Norwegian girl. Both of them are stunningly good looking. Preternaturally pretty. Both of us believe that the other one knows them and so, labouring under this misapprehension, we're far more at ease with the situation and less intimidated than we otherwise would be. How did men ever talk to girls before the smoking ban?
The only time that something like this has happened to us before was when I went out on a date with a girl who decided she needed to bring her friend as back-up. When they arrived, this girl's friend was just as amazing as she was.
Most people would've been happy to play wingman in this situation – much better than being left to make small talk with the usual reluctant misanthrope – but my companion was not happy.
'You didn't tell me we were going out with Hollyoaks girls,' he said accusingly.
'Isn't that a good thing?' I asked.
'No. There's too much pressure. I can't deal with all this beauty. I prefer … normality.'
They were Asian and Aryan versions of each other, made from the exact same mould of female perfection. Wherever we went, heads were turned. We tried, boy we tried … but we were totally out of our depth.
That night ended badly and this one doesn't end much better.
I ask the Norwegian girl if I can have her number for my companion, as this is clearly the normal mature approach to these situations.
She pauses.
'I don't think I should give you my number,' she says.
'Why not?'
'Well, I've got a boyfriend and his grandmother just died.'
Whether or not she's just invented this boyfriend and death, as knock-backs go, it's about as comprehensive as you can get. How do you respond to that? How do you win her round?
'My grandma's just died,' I say, idiotically, as though this is some kind of death-off.
Despondent, we head back inside to watch Money.
Some bands are made to play in churches. This is Money's first gig for over a year, following a song-writing hiatus, and tonight watching them reminds me of the Talk Talk album Spirit of Eden – ethereal, somehow not of this world – and they live up to the grandiose dimensions of their (Martin Amis-referencing?) name, if not the sense of it. As band names go, I've always thought that Money is strong. If you call your band Money, then you clearly mean business. You must believe, on some level, that your band is a very fundamental thing, that your music makes the world go round. But there is nothing vacuous about Money. No Wall Street cynicism or stockbroker cuntery. Money make sounds that are godly, sounds that are forged to inhabit human souls.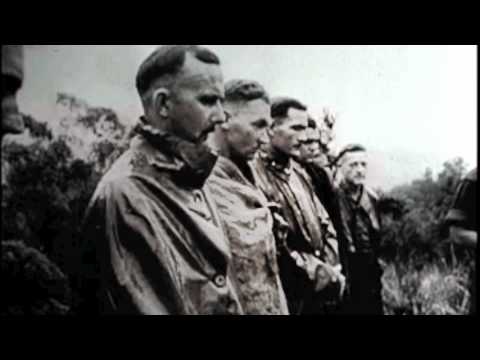 Lead singer Jamie stands aloft at the back of the stage on a small pulpit-like structure with two microphones and an electric guitar and he wails his heart out like a fallen choirboy. Their equipment is draped with white cloth. The set builds and falls as a moving whole, a sea of noise that is sometimes sparse, sometimes crashing, holding our bodies like drowners. When these waves peak they soar heavenward, when they lull we fall with them.
The real ale is all out and the vicar's cold cans of Strongbow are sending me a bit loopy. I write in my notebook: 'Holiest of holies'.
Not for the first time I walk down the corridor to the gents, past the queue of patient, stoic, stripy-topped girls. And then possibly the best thing to happen all night unfolds in the men's toilets, as is so often the case …
There are three of us, the sound of Money muffled in the background. We piss away in sturdy male silence and then, all of a sudden, the middle one in this trinity of the bladdered begins to treat us to a stirring rendition of 'God Gave Rock and Roll to You'. He doesn't hold back, this lad. He absolutely belts it out. It seems that the spirit of the LORD is upon him and he keeps on singing and pissing with more zest than even the cheeriest of Sunday morning worshipers could muster.
Oblivious to the fact that me and my fellow cider-pisser are in hysterics, he finally zips up his fly and heads back into the godly arena of rock.
We can't remember who sung this originally, so the other guy looks it up on his phone and the fact that it's by face-painted, cape-wearing, Joker-lookalikes Kiss just makes it even better. It's a weirdly perfect interlude in the best of nights proving that the LORD – part-experimentalist, part-stadium rocker – really does move in mysterious ways.
When I go back inside the drums have become massive, insistent and tribal and the sound has swollen to the rafters, filling the church. As statements of intent and of art go, this set in this venue is bold and full of belief. Manchester, Salford, a gauntlet is being thrown down here …
And I feel idiotic for missing a second of this, because it has all built to this moment … this moment where we're not listening to music anymore but being enveloped in it, inhabiting it as it violently crashes over us, wave after wave, drenching us in its yearning, lifting us with its heavenly reaching, but there is no Ark here, nothing will save us …
By the time the torrent recedes we're all bodies flung on a silent beach, bedraggled and shipwrecked, gasping for air.
N.B. Money are a band clearly gearing up to expose themselves to a wider audience, so what better way to go about this than by teaming up with fiercely independent antagonists of the mainstream, SWAYS records, who never shy away from a limited release of art objects when commercial breakthrough seems to beckon … More evidence of Money by name, not by nature. Aura-fetishists SWAYS were seen selling audio cassettes after the gig with a front cover depicting a naked man holding a gun. Go figure. Rumour has it that there will be vinyl in December. If you want to find out more about how the beautiful and weirdly sexual relationship between Money and SWAYS blossomed, and see the contract that they signed, then you can read all about it in the review of the Electrification of Salford II.
Photographs:
Sacred Trinity installations © Now Wave
Money © Magnus Aske Blikeng, www.mabvision.com
Comments from Facebook
comments