The journey down to Soup Kitchen's basement is beginning to resemble the upstairs bit in Nakatomi Plaza before John McClane decides to lodge himself firmly in Hans Gruber's craw. That said, this doesn't remove any of the previous charm, it still reminds me of a student-house basement show.
I got there just as The Yawns were firing up. The most obvious thing about them was the frontman's shirt, which sadly became my favourite feature of theirs'. He had a dubious singing style (think a half-broken teenage voice on top of a Gary Numan impression) at which I couldn't help notice a few smirks directed towards him from the crowd. This wasn't helped by his inter-song banter, which had me checking the time.
The Yawns sound to me like just one in the myriad of bands that wear tie-dye t-shirts and woolly hats (Girls, Beach Fossils, Best Coast). They had a few redeeming, well-practised songs towards the end of their set; my favourite being their last which sounded like they had just listened to 'Just Like Heaven' 600 times. Sadly, the frontman curbed his enthusiasm for the best of the set which, made me want to give up on watching before they had finished. The Yawns would make a half-decent instrumental surf-guitar band, especially with regard to the drummer. I could listen to him do 30 minutes of fills.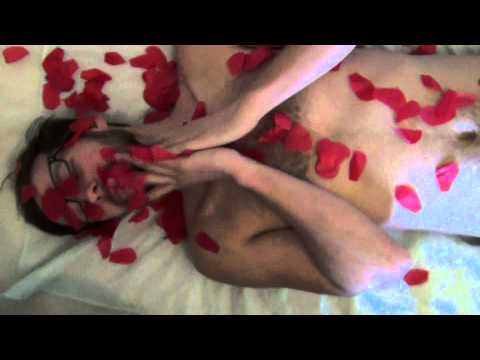 Next up, Brown Brogues. One thing I always think of just before 'Bro Bro' come on is that I could listen to them sound check mics for the duration of the gig itself. It puts a smile on my face, half in cheekiness and half because I know my ear drums are about to look like a dent in the bonnet of James Dean's car.
With songs resembling kicking Jack White in the nuts and telling him to fuck off and try to be good again, they played a brilliant set. I felt like I was watching Iggy and The Stooges accompaning hearts being ripped out in the 'Temple of Doom'; primal drumming and plenty of fuzz pedal. It certainly got everyone stuffed up to the front and ready, however, they felt a little subdued compared to the last time I saw them (everybody was steaming drunk and wearing sailor hats folded from newspaper at Kraak), but there is no reasoning with a Tuesday night. Make sure you are at the next Brown Brogues gig on a weekend.
The main event, fronted by a Dennis Hopper doppelganger, with a moustache and a tam o' shanter, were The Growlers. I want to ask the band if I can have a copy of their projected set video. Many a nipple and Capcom combatant, looking as if they are being sucked backwards through time.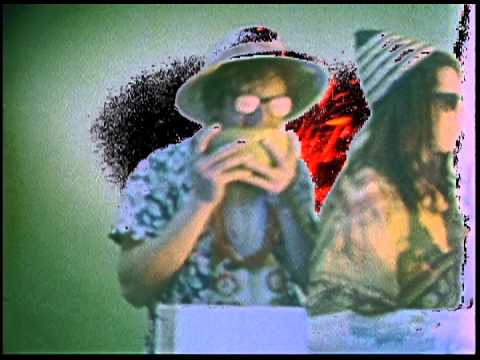 They started with a reggae-tinged soundcheck, bursting straight into their first song, with cheers from the room. It didn't occur to me that their sound was laced with hints of reggae before seeing them live, so they had obviously taken a subtle influence from Jamaica, but predominantly from California. It is a combination that I haven't heard before and I'm glad they are putting their own spin on a over-mined and depleted sound.
Something I really miss from their recordings is the additional instrumentation. I much enjoy when they broaden their sound and this was lacking from their gig. Adding a trumpet solo would do the trick (listen to 'Gay Thoughts'). 'One Million Lovers' was my favourite, for its slower tempo and trembly keyboard, sounding like The Tallest Man On Earth and Panda Bear covering Johnny Cash.
The majority of the crowd were there for their faster tracks, in which during the last couple, everybody exploding into a mosh pit, enthusiasm which you don't see much during alternative gigs. One gig-goer got carried away enough for a stage dive, from the 2-foot-high stage; a cringey feat. Some people were a bit too into it, and I even had to dodge a fight on the way out. It felt like many of these people had never been to a gig a before, but couldn't quite get the balance right of 'it is OK to dance badly, but just don't be an arsehole'.
It's refreshing to attend a gig where the floor isn't tired of being meekly stared at for 3 hours, whilst a band you love plays a tailored set of your favourite songs with barely a reaction. The Growlers need to stay charming and keep inspiring mosh pits.
Comments from Facebook
comments