Three years since their last release, 'Junk of the Heart', the Kooks are set to return with their new album, 'Listen', due on September 1. Already released track, 'Down', promises an enticing new sound for the indie boys, boasting imaginative rhythms and impressive melodies, with a soulful edge; it could even be said that there's a maturity to their new style.
Some things haven't changed though, as front-man Luke Pritchard casually flits onstage at Manchester's the Ritz, sporting his trademark black skinny jeans and statement curls.
Launching straight into 'Down', Pritchard's opening wail serves as an ideal attention-grabber to a song which is nearly unrecognisable compared to the mischievous rough-cut indie sound of their 2008 'Konk' heyday. Comprising of catchy loops and clean harmonies lifting each recurring "down" lyric, Pritchard adds his quirky falsetto pops at the end of each line, a reminder of the Kooks' well-known sound.
Thrown in alongside oldies 'Ooh La' and 'Always Where I Need To Be' is 'Bad Habit' from the band's upcoming album. Introduced by a few simple words along the lines of, "This is another new song", the track further demonstrates the captivating song writing skills of the Brighton-formed group. Beginning with a minimalistic series of "oohs" from guitarist Hugh Harris and accompanying sharp drum beats from drummer Alexis Nunez, Pritchard bounds into the invigorating track, tambourine in hand.
Despite the Kooks' absence, it feels like they have never been away as Pritchard hops from amp to amp. He has an arrogant edge which is very charismatic and helps to promote his confident onstage persona. Eight songs in, after 'See The World' from their 2006 debut album, 'Inside In/Inside Out' and new track 'It Was London', a tribute to Pritchard's city upbringing, Harris begins to strum the chirpy introduction to 'She Moves In Her Way.'
Instantly, the whole venue resembles a hoard of pogo-sticks and the Ritz sprung floor is put to the test. The Kooks may be venturing down a new road with their sound but their classic indie anthems are clearly still adored by their audience.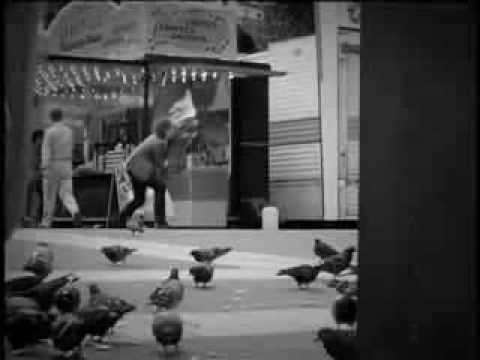 Acoustic renditions of 'Seaside' and 'Tick Of Time' allow Pritchard to come back down to earth for a moment as the crowd temporarily cease their plastic cup hurling antics. Acting almost as an interval, it's a very cosy part of the Kook's vivacious act but does feel very well rehearsed. The Kooks have always carried a roguish guise but never seem to get into that much trouble, and that's the same at their Ritz performance as Pritchard seems more preoccupied with posing than causing any hassle onstage.
As the stirring gospel choir introduction to 'Around Town' calls out, it seems that the once cheeky guitar-wielding charmers are more interested in their musical integrity now, as indie doesn't occupy the charts like it used to and the boys have aged a few years, although Pritchard could still pass for a member of his youthful audience.
'You Don't Love Me' and 'Do You Wanna' guide the set up to a close with 'Sofa Song' providing an uplifting finish. However, an encore takes place as the Ritz floor feels like it might just collapse under a few hundred stamping feet. The heart-warming 'Junk of The Heart' leads up to the unmistakable sound of the Kooks' best-selling single 'Naive.' This grandiose encore adds another rehearsed-feeling element to the performance; were the Kooks really going to leave stage without playing 'Naive?'
Who cares if it was a pre-planned ploy, it was perfectly executed, leaving the audience on a reminiscent high. Pritchard proves he still has the front-man charms to lead the Kooks into their fresh-sounding venture and the group seemed buoyant about being back onstage again. Although the boys may still ride on the success of their indie anthems from years gone by, their revitalised and intriguing new sound could mean the Kooks are better men, moving onto better things…
Comments from Facebook
comments